Get the BREAKOUT
90-day training plan

WHAT IS BREAKOUT?
Breakout is a 12-week training program designed for experienced lifters whose strength and hypertrophy gains have slowed or come to a complete halt. If you're not an experienced lifter then BREAKOUT is NOT for you. If you are, and you're ready to start making gains like you used to then it's time to break through your plateaus and start redefining what your true muscular potential looks like!.
REACH YOUR TRUE POTENTIAL!
Remember when you first started training? Every time you hit the gym you'd add more weight or crank out more reps. After awhile that progress slowed until eventually you started to wonder if you'd reached your genetic potential. Your weight fluctuates but your muscularity hasn't really changed. That's called a plateau and up until now they were inevitable.
LET THE GAINS BEGIN...
AGAIN!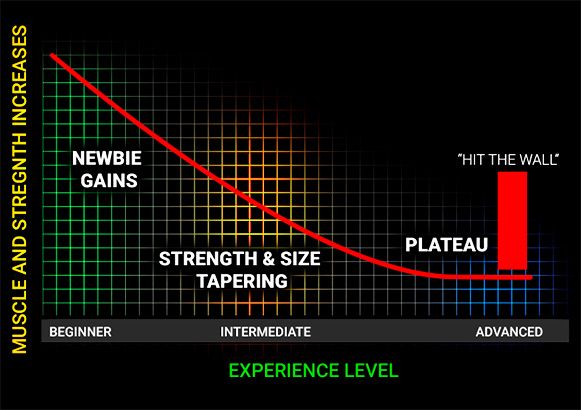 THE HYPERTROPHY CODE CRACKED
ECCENTRIC DAMAGE
PRO: Heavy eccentric training can lead to tensile muscle fiber damage that is a stimulus for tissue repair and growth.
CON: Eccentrics can leave you too sore to train altogether or at the very least limit your ability to push new PR's on your mass producing big lifts.
METABOLIC STRESS
PRO: Provides a chemical stimulus for muscle growth that is grossly underutilized by most lifters.
CON: The light weights used here in exclusivity will not provide the maximum stimulus for tension overload that heavy weights provide.
PROGRESSIVE OVERLOAD
PRO: Provides a clear metric of achievement by letting the accumulation of plates be visible proof of your progress.
CON: Increase likelihood of form breakdown which can lead to injury. Not to mention an inevitable halt to your ability to add weight to the bar.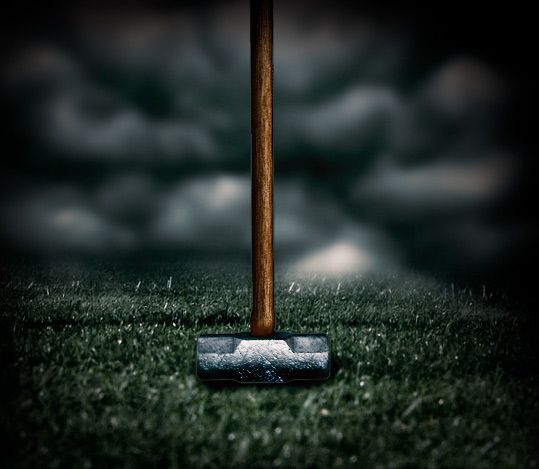 In order to break through a plateau you need to have a plan. The three phases in BREAKOUT provide you with a step by step roadmap to ensure you make zero mistakes and all gains in the next 12 weeks. From the Break-Up Sets in Phase I designed to seek and destroy your big lift weak points to the intense metabolic workouts of Phase II to the final month of restraint-breaking training, you will be shown how to not just get over the wall, but bust through it full speed ahead!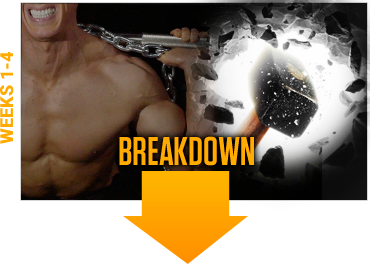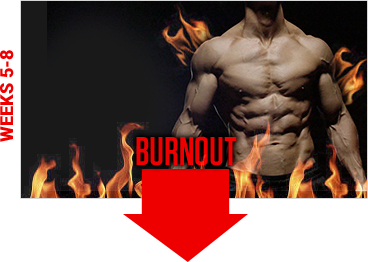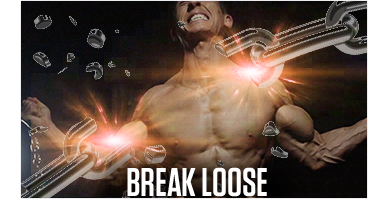 NUTRITION AND SUPPLEMENT BREAKTHROUGH PLAN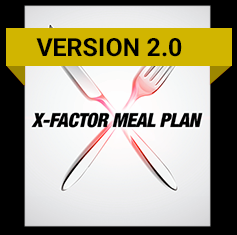 x-factor Meal Plan
With the X-Factor Meal Plan, figuring out what to eat to fuel your body is never a battle. Inside you'll find everything you need to get results, including signature recipes, sample menus, and a revolutionary approach to eating MORE to fire up your fat-burning metabolism!
VERSION 2.0 FEATURES
– SIZE UP & SHRED DOWN MEAL OPTIONS
– EVEN MORE MEAL VARIETY
– SUPPLEMENT IMPLEMENTATION
– AND MORE
THE X-TRA MILE GUARANTEE
I want you to be totally confident in training with ATHLEAN-X. That's why we offer our Extra Mile Guarantee. For the complete 90 days, our team will answer questions, modify exercises and work to get you through the program. We take this very seriously and we're not going to go easy on you or let you quit, we're going to keep you focused and help you get the most out of your training!
If you commit to ATHLEAN-X, then we commit to you and your success!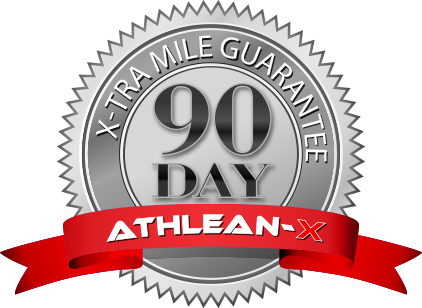 SUBMIT YOUR IMAGE AND JOIN THE
ATHLEAN-X
HALL OF FAME!!
ALEX PARKER / AGE 51
MAX BAUER / AGE 24
BRANDON WOOLEY / AGE 37
BRIAN RILEY / AGE 53
CARL SODERSTROM / AGE 48
FELIX SHERMAN / AGE 50
HASSANI DAVIS / AGE 28
JAMES WALKER / AGE 55
SHLOMO WINKLER / AGE 31
STEVE LAMBERT / AGE 27
JIM NAS / AGE 27
MANNY CARRASCO / AGE 22
PATRICK MULI / AGE 42
TATUM ELLIS / AGE 27
ZACH BELISLE / AGE 25