MAX

/

SHRED




THE ULTIMATE FAT BURNING PROGRAM
Get the MAX/SHRED
90-day training plan
MAX

/

SHRED




THE ULTIMATE FAT BURNING PROGRAM
WHAT IS MAX/SHRED?
MAX/SHRED puts the science of fast fat loss into every workout to quickly and safely turn your body into a fat burning machine. Step by step meal plans and the best fat burning workouts scaled for every ability level ensure zero guesswork and access to anyone wanting to get rid of unwanted body fat – and keep it off forever!
EVEN AT HOME W/ LIMITED EQUIPMENT


Go From Fat To Fit
Beginners are often forced to do boring, limited workouts that leave them disinterested and likely to fail. Not with Max/Shred. Each exciting workout is designed to deliver results today regardless of your current fitness level and allow you to scale up as your abilities do.
Go From Lean To Shredded
Even if your body fat percentage is already in single digits, MAX/SHRED can take you from lean to absolutely shredded. Whether you are preparing for a competition or just trying to show off ripped muscle definition, this program will deliver!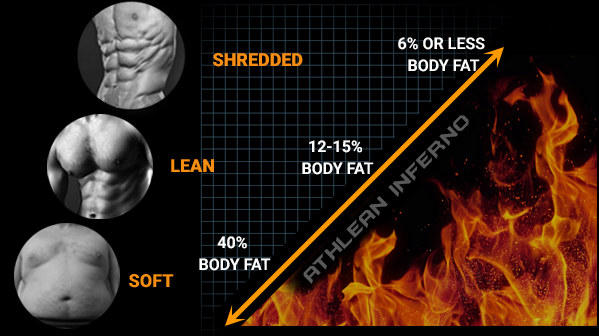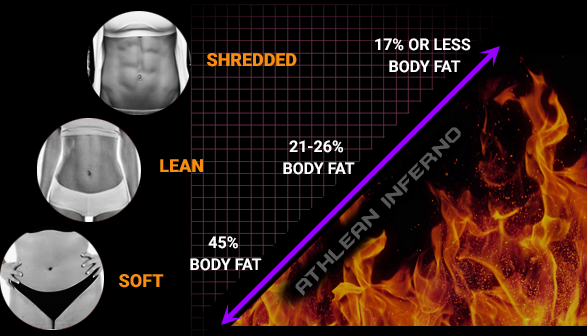 THE WORKOUTS
MAX SHRED EXCLUSIVE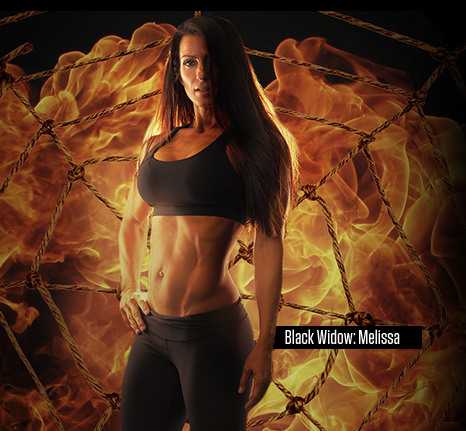 This Max/Shred Exclusive training protocol will get you breaking a sweat and burning fat fast like nothing you've done before. Melissa (your ATHLEAN Black Widow) will motivate and push you to your limits while giving you scalable exercise options so you'll never feel overmatched. All fat loss, no frustration!
BURNING FAT IS AS EASY AS 1-2-3!
Over the next 12 weeks, your training will take you through 3 fat burning phases that are designed to get you ripped.

PHASE 1: MOBILIZATION
Train your body to better mobilize stored body fat. Early changes will be visible to you and others.
Weeks 1-4
PHASE 2: INCINERATION
Ramp up fat burn with lean muscle gains. Visible muscle definition will become noticeable.
Weeks 5-8
PHASE 3: TOTAL INFERNO
Not even your most stubborn areas of fat can hide now! Uncover the ripped, athletic muscle mass you never would have thought possible just 12 weeks ago!
Weeks 9-12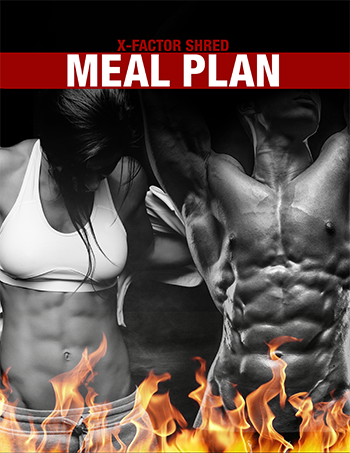 x-factor shred Meal Plan
Losing fat has never been easier! This simple to follow meal plan provides the step by step guidance to make sure you never fail again while keeping it adaptable and flexible to your specific tastes. No calorie counting or measuring required – and STILL get shredded!
Meal Plan Includes
Newly updated day-by-day Meal Plan & Supplementation Guide
Adaptable to meet specific tastes
No need to track your calorie intake or measure anything
Proven to get results!

Customer Reviews
infshred

|

Verified User
Inferno Shred definitely a great workout. I have been working out consistently with weights for 10 years and I wanted to try something new along with my weights. Athlean X definitely hit the mark with this one. Great way to shred some fat and get lean.
infshred

|

Verified User
Athlean X programs are organized and affective.
infshred

|

Verified User
This is the 2nd time I have done this program. The first time I lost 13 lbs. I have come back to this program again to cut away as much fat as I can. I'm starting week 12, and I have already lost 15 lbs or so. I am beginning to see my abs and obliques as well as seeing more definition than I have before. Furthermore, this program keeps your muscle mass and strength (if it's not improved) in tact while you lose the fat!
infshred

|

Verified User
A challenge for all levels
Lung burning, muscle burning, multi leveled amazing program. If you are looking to get shredded for the summer, this will absolutely do it..
infshred

|

Verified User
Love how the Athlean X programs are backed by science and experience. When followed properly the consistently the programs work and keep you safe. Thanks Athlean X for all the great content.
infshred

|

Verified User
Challenging, but very fulfilling program
infshred

|

Verified User
Amazing program to lose fat, get stronger and build muscles
My confidence level is way high after finishing the program. I have lost over 15 lbs, although no visible abs yet except from few angles, i have gained strength, built muscles. I'm sure if i repeat it one more time, my abs will be start showing up
infshred

|

Verified User
Incredible program that pushes you hard!
Inferno shred has been an incredible journey. I started it several years back and did not complete it. This time around, I made it all the way through. It is challenging, but very rewarding. When you see how far you have come within just three months. You definitely learn a lot of new exercises and figure out ways how you can incorporate them into your own personal program. For example, I will be taking a lot of the conditioning workouts and mixing them in with my regular training. I look the best I ever have, at 31. A lot of my friends have mentioned how much weight I have lost. Looking forward to doing more programs with Jeff in the future.
infshred

|

Verified User
This program pushed me and challenged me more than almost any other program I've followed. The mix of resistance training and cardio was just right and the different Alarm levels really helped me tailor the workouts to wear I was in my fitness journey. Would highly recommend to anyone looking to get lean and fit.
infshred

|

Verified User
I like that the Infeeno Shred program combines bodyweight exercises with machine exercises. This allows me to work all of my muscle groups and get a great workout in a short amount of time. The workouts are also very challenging, so I'm always getting stronger and fitter.
Another thing I like about Inferno Shred is that it's easy to follow. This makes it easy to get started and stay on track.
Overall, I'm really happy with the program. It's helped me to get in shape, lose weight, and improve my overall health. I would definitely recommend it to anyone who is looking for a fast, effective, and convenient way to get fit.
If you're looking for a way to get in shape, lose weight, and improve your overall health, I highly recommend Inferno Shred. It's a great way to get fit without having to spend hours at the gym.
Load More


THE X-TRA MILE GUARANTEE
We want you to be totally confident in training with ATHLEAN-X. That's why we offer our 90 Day Extra Mile Guarantee. For the complete 90 days, our team of experts will answer questions, modify exercises and work hard to ensure your success on the program. We take this responsibility seriously and we won't let you fail. If you commit to ATHLEAN-X™, then we commit to you and your success!
If you commit to ATHLEAN-XTM, then we commit to you and your success!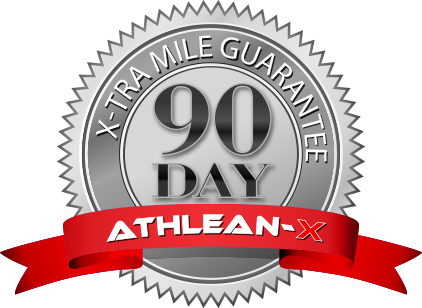 FAQ'S
The MAX/SHRED program averages 5 days per week with each workout lasting between 10 and 50 minutes (depending on the difficulty of the workout)
Yes. You will need the basics for a home workout (dumbbells, an adjustable bench, resistance band, pull-up bar, and a barbell) to complete the exercises as programmed. However, you can swap dumbbells in for a barbell if needed.
No, MAX/SHRED is designed to be a standalone program that includes the perfect amount of volume included to achieve the goal of maximum fat loss without sacrificing strength or size.
Absolutely! Though fat storage tends to occur differently in women than it does men, the power of MAX/Shred is that it acts globally by ignoring spot reduction myths and working instead on maximizing calorie burn without sacrificing the lean muscle you have. That said, you will need to be comfortable with weight training and lifting heavy to achieve the results that MAX/SHRED can deliver.
While you can't target specific areas on the body to burn fat, MAX/SHRED puts the science back in fat loss to help reduce body fatfrom where it is being stored in excess.
Not at all. These workouts are designed to accelerate fat loss, while helping to build muscle at the same time. The workout routines are designed to metabolically demanding, while at the same time, lean muscle sparing. MAX/SHRED will help you keep what you want and get rid of what you don't!
Yes!
If you did nothing but follow the Shred Meal Plan alone, you would see considerable results. Combine that with the scaled down versions of the workouts to ease your way into the training, and you will be well on your way to getting the physique you have long imagined!
Yes.
With the scalable "alarms" present in each workout, MAX/Shred allows even the most extreme athletes to be challenged and for fat loss to occur. In fact, it is a badge of honor to be able to finish the workout at the 5 Alarm Level!