Get the MAX/SIZE
90-day training plan
Max/Size is a high volume, high intensity, hardcore training program designed around the classic, old school lifts. Intended to force hardgainers into building muscle, Max/Size will also help seasoned athletes take their physiques to whole new levels and experience new gains. Whether you're just starting out or have been in the iron game for years Max/Size sets the old rule books ablaze and delivers scorching results.


Hardgainer to Muscular
Hardgainers face many challenges when it comes to changing their bodies. From improper diet to bad advice from bro-scientists. Max/Size tosses all the old notions about muscle building into the flames and forges a new template for max growth, max development and max size. Regardless of what results you've experienced in the past, Max/Size is scientifically designed to shift your body into growth mode. Create a body forged in the flames with Max/Size!
From Built to Jacked
Whether you're looking to burst through a training plateau or you just want to pack on a few pounds of muscle, experienced athletes will make all new progress using Max/Size's scientific approach to hypertrophy. With a combination of progressive overload principles, intensity driven techniques and cycling phases of hyper-volume, Max/Size will have you tossing your old clothes into the flames as you watch those old PR's go up in smoke!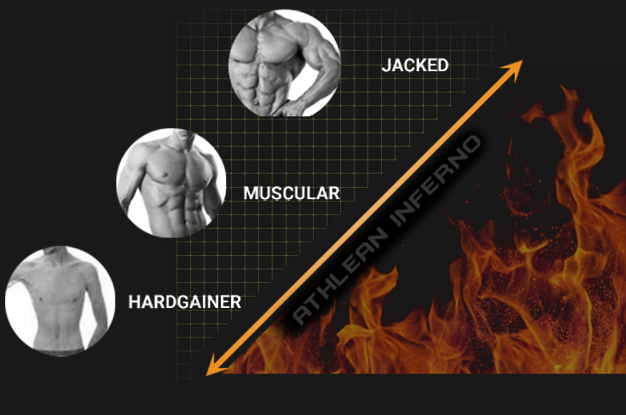 THE WORKOUTS
MAX SIZE EXCLUSIVE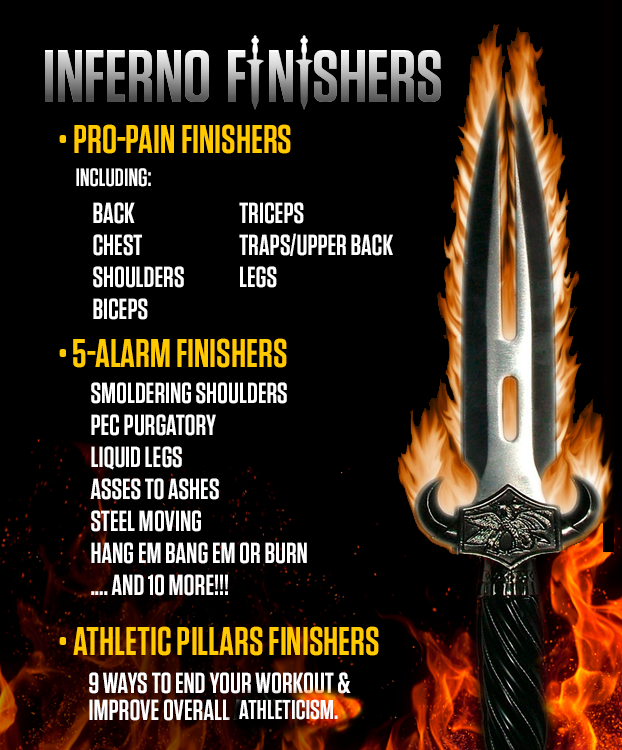 Building muscle is all about pushing your body to the max. The workouts in Max/Size are designed to do just that but if it's STILL not enough to blast your body into overdrive our 5-Alarm finishers will complete the job ensuring you have nothing left in the tank! Get ready for these incredible workout finishers available only with Max/Size.
3 SEPARATE PHASES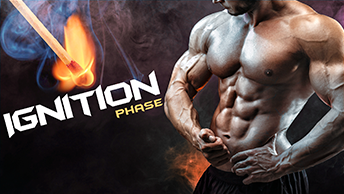 GET STARTED WITH VOLUME AND HARD WORK.
Weeks 1-4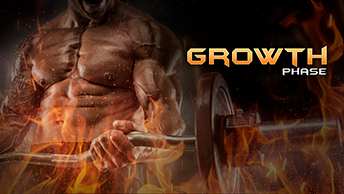 AMP UP THE GAINS WITH 5-ALARM FINISHERS.
Weeks 5-8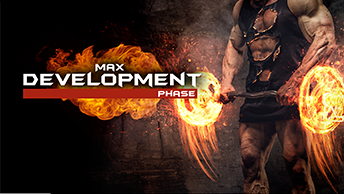 MORE TECHNIQUES FOR NEW MUSCLE GROWTH.
Weeks 9-12

ALL NEW CHALLENGES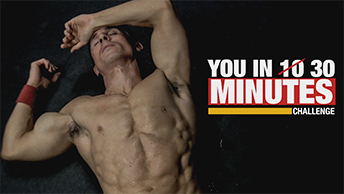 YOU IN 30 MINUTES CHALLENGE
Building off of the incredible success of our 'You in 10 min' YouTube challenge we've cranked the temperature up to 100º to deliver a total body version of those punishing workouts that will cause even the most loyal Athlean-X followers to go up in smoke.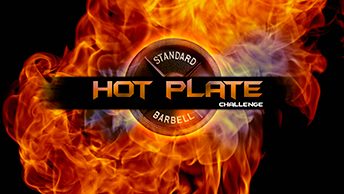 HOT PLATE CHALLENGE
The Hot Plate Challenge delivers an old school athletic favorite in the form of a true functional fitness challenge. You may look like a superhero but if you can't perform then all that muscle is worthless. The Hot Plate Challenge is the ultimate test of your ability to work in a real world scenario. Rise to the occasion or crumble on the field of battle.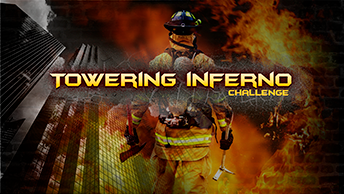 TOWERING INFERNO CHALLENGE
See how high you can climb as the walls crumble around you. Each floor of the towering inferno turns up the heat on the training as your body begs you to stop, drop, and roll up into the fetal position. Forge ahead and earn a top score or give up and perish in the flames. The burn is only temporary but the glory will live on for an eternity!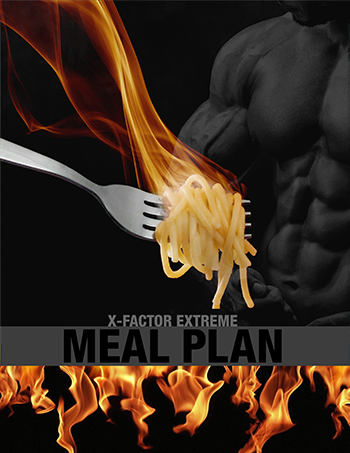 x-factor extreme Meal Plan
If there's anything we know at ATHLEAN-X, it's how to turn skinny guys into muscle building machines and the X-Factor Meal plan has been the foundation of that plan since day 1. Our all new Extreme swap out meals will help hardgainers learn to eat right to build muscle while the classic X-Factor foundation plan will help veteran athletes continue to build muscle without adding any unwanted fat.
Meal Plan Includes
Newly updated Day-by-day meal plan & supplementation guide
Easy to follow meals that produce results!
Never count calories, or measure and STILL get shredded!
All new "Size" meals to get you jacked like never before!

THE X-TRA MILE GUARANTEE
I want you to be totally confident in training with ATHLEAN-X. That's why we offer our Extra Mile Guarantee. For the complete 90 days, our team will answer questions, modify exercises and work to get you through the program. We take this very seriously and we're not going to go easy on you or let you quit, we're going to keep you focused and help you get the most out of your training!
If you commit to ATHLEAN-X, then we commit to you and your success!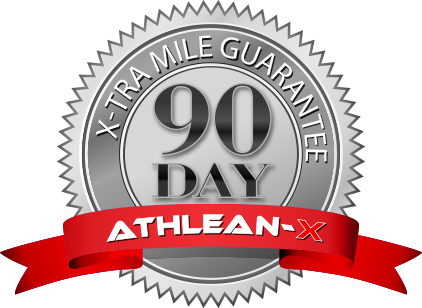 Customer Reviews
MAX/SIZE

|

Verified User
This is a great program. What I really like about Jeff's programs in general is that he walks through not only the exercise, but how to do them to maximize their effectiveness, using proper form to avoid injury.
MAX/SIZE

|

Verified User
Improved fitness and functionality
MAX/SIZE

|

Verified User
Great program with different levels of each stage to challenge anyone.
MAX/SIZE

|

Verified User
Really enjoyed that program. Did it once so far, will definetely add it in my cycle of programs!
MAX/SIZE

|

Verified User
You Get What You Asked For
There is no escaping the growth with this. Give your all to keep up with the program, you will demolish and rebuild yourself from the ground up! This is a high volume training method with interesting twists every step of the way. The program overloads in ways you never thought about. After the third week my results started becoming visible.
MAX/SIZE

|

Verified User
Excellent strength building program
I have worked through several Athlean programs. They are all excellent and this is yet another great 90 day program to build strength and add lean muscle
MAX/SIZE

|

Verified User
Great way to develop the lifts and muscle. The first two months where especially challenging and muscle stimulating. The last month was something different and although had some interesting ideas I didn't feel I could pull it of in terms of muscle gains.
MAX/SIZE

|

Verified User
Be Ready to Work, a Sneaky Program!
I finished Max Shred a few years ago, so I decided to give Max Size a try. It was so much better than what I had assumed it would be. This program made me feel the good kind of burn in my stubborn muscles. My favorite was the 3rd phase, it was structured in a way that allowed me to push past my limits especially with the way the concentric and eccentric work is designed.
MAX/SIZE

|

Verified User
Definitely seeing results after the tough 3 months – time to cut!
MAX/SIZE

|

Verified User
Was able to shred 15 lbs and increase muscle definition even at my age (49). Stick to the diet plan and you'll see the gains. Instructional videos are straight to the point and will help you master the exercises.
Load More


FAQ'S
The program average 5 days per week with each workout clocking in between 10 minutes (for some intense conditioning work) to about 60 minutes (depending on your ability to withstand the finishers!)
Both Max/Shred and Max/Size will require equipment. While there is a great deal of bodyweight training programmed, you will need the basics for a home gym such as some dumbbells, an adjustable bench, resistance band, pullup bar, and a barbell to complete the exercises as they are programmed.
That said, as with AX-1, exercise swaps can be made to overcome the lack of a barbell with dumbbell adaptations coming in as suitable replacements.
The Max/Size program is not designed to be fit into the existing AX-1 schedule or any other A-X workout, as it is a stand alone program with the perfect amount of volume included to achieve the goal of maximum fat loss without loss of strength or size.
Absolutely!
There has been a dramatic shift in recent years towards heavier training being advocated for women. This is great! That said, in a rush to do so, poor programming has resulted in many women getting hurt and injured from the improper guidance on how to do that. Max/Size provides you with the safest, most structured approach to lifting heavier so you can add lean toned muscle without sacrificing femininity. The program can also be used in succession with Max/Shred to reap the benefits of both maximum fat loss and lean muscle development should you choose to do so.
The Max/Size and Max/Shred programs are not designed to be performed at the same time, as they are stand alone 12 week programs, allowing you to focus your effort on one goal at a time. That said, they were designed to build off of each other and work perfectly when done in succession!
Whether you want to focus on fat loss or lean muscle gain first, the other program will smoothly pick up where one leaves off allowing you to create your own physique over 24 weeks!
Max/Size is designed to do one thing better than any other program, build muscle.
That said, with it's strategies rooted in the science of muscle growth and ensuring the intensity in every workout is high enough to create it…Max/Size can help even the hardest of hard gainers to put on muscle. The importance of recovery is key, and often overlooked by those eager to pack on the gains. Not in Max/Size.
That is a term that is often relied on to place an artificial limit on what you can achieve with your physique. Most of the time, even the most seasoned of lifters find that they have another level of intensity that they simply have not tapped into (because it's damn hard!).
Max/Size gives you no choice but to train in that realm…and in doing so, delivers results for anyone who dares tackle it!