Athlean
Xero
Body Weight Training Program
Body Weight Training Program
Athlean
Xero
100% Body Weight Training Program
Meal Plan Included
No Equipment Needed
150+ Bodyweight Exercises
Lifetime Access
Original Price
$97.00
You Pay
$79.95
JUST ONE PAYMENT (NO RECURRING FEES)
All Packages Come with Our
90-Day Extra Mile Guarantee
No Equipment Needed
150+ Bodyweight Exercises
Lifetime Access
Meal Plan Included
Program Includes
45 Day Step-by-step training system
150+ Unique Exercises
Challenges that ensure progress
Six Pack Shuffle Ab Sculpting Program
the complete X-factor meal plan
YOUR BODY IS THE GYM
In just 6 weeks turn your body into a muscle building, fat burning machine without ever stepping foot into a gym. No matter your current fitness abilities ATHLEAN XERO will help you improve the way you move, look and feel without ever needing a single piece of equipment.
NO BENCH. NO BAR. NO BANDS. NO BULL!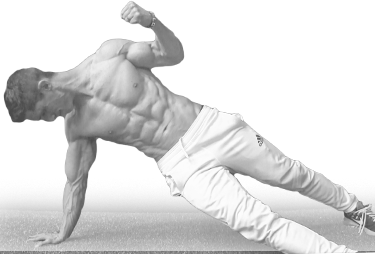 Program Focus:
Builds Muscle, Burns Fat, Bodyweight Training
Skill Level:
Beginner to advanced
Training frequency:
5 days per week
Required Equipment:
None
FROM XERO TO THIS IN JUST 45 DAYS!
Austin Williams - 17 Years Old
Chris Weber - 26 Years Old
Max Bauer - 27 Years Old
Robert Reid - 27 Years Old
Russell Byrne - 48 Years Old
Frederik Homaa - 24 Years Old
Henrik Andersson - 28 Years Old
Daryl Eagle - 25 Years Old
Customer Reviews
xero

|

Verified User
The real workouts are at zero degree!
I started out in the 1° below ZERO and admittedly I was stuck on that for a couple of months. Each time I started over my posture and diet improved because of that cursed 14 minute challenge. I wasn't able to complete the challenge because I couldn't understand the proper way in doing the thumbs up push ups. My thumbs would always point sideways and my back was probably not strong enough. I moved up to ZERO degree and my goodness those workouts were the real deal! I was left sore all over the place and felt as if I was actually building muscle. Every day was a different challenge it doesn't start off slow like in the other degrees so starting over might note so bad. I'm satisfied so far.
xero

|

Verified User
Good program, but has weird exercises at times
I started the Xero program at 2 below, when I could do a single good push-up, and now I can do 20+. In 2 below and 1 below the program has the structure of total body workout, rest day, and repeat, and then the main program utilizing some conditioning workouts before or after the total body workouts. It was a good program and it's really convenient to have a video showing you how to do everything, but since it's restricted to a body weight only, the strategies for getting muscles like biceps, or the back, can be funny at times. There are exercises like curls by trying to hold on to your leg or the back widows that I could never get were frustrating, or mediocre at challenging the muscle for me at least. Everything else in the program is great, and the rest of the exercises are pretty good. The program also is a good build up to AX-1 or one of the Beaxst programs
xero

|

Verified User
Been training with Xero on and off for the last three years. Coming back to it after a break is always hard, yet incredibly rewarding. Progress is quick to be seen and my body feeling has massively improved!
xero

|

Verified User
At first I was a little hesitant about the program and it getting results. The various exercises were not as easy as I thought and became more challenging as the weeks went on. I learned that Jeff and the gang at Athleanx know their stuff. I'm on my last week and well let me tell ya! It works. You truly don't need equipment to gain strength and lean mass. I'm much stronger than I was week one and a noticeably better physical appearance. The meal suggestions are excellent and delicious. Nutrition and xero have me at 42 feeling and looking great.
xero

|

Verified User
Jeff and team put together a program that is challenging, flexible and focused on an excellent balance of strength, mobility, power and overall athleticism. I followed -2below as a recovery program after a bout with chemo, went through it twice at my own pace and was able to test into -1 below. I then chose to focus on other activities such as skateboarding and surfing. When I came back to Xero in the winter, i was pleased that the -1below was a bearable challenge for me. I worked my way back through -1below then again chose to switch to other programs and activities. I utilized ATG zero program to have a strict focus on joint strength and mobility (i can finally touch a basketball rim at 36yrs, 196lbs, 5'11" with the right shoes ;] ) Once I completed that, I returned for the third (fourth?) time to -1below and finally smashed my goal of a sub-10min THAWED. I hit 9min 2sec and didn't want to vomit like the last few tests. Psyched to move confidently into Xero proper. Oh did I mention the incredible value proposition Jeff offers with his Meal Plans alongside his programs?? Also Jesse is a hawt boi and we all aspire to be such a trill alpha.
xero

|

Verified User
This is an excellent program. I started at 1 below based on the initial evaluation and cleared the progress-check (Thawed) this morning to move up to Xero. The exercise selection and progressions are really well thought out and maximize the overall training. Everything has been clearly explained and there are all of the resources needed to understand what is expected to complete the program. And it is a well thought out program, not just a collection of exercises. It is clear that a lot of thought went into making it the most effective program possible. I highly recommend Xero, after one month I feel physically stronger and genuinely look forward to the workouts.
xero

|

Verified User
The Xero program was both challenging and rewarding. I enjoyed the fact that there were equal parts of conditioning and strength for body weight training. I had no idea there could be so many variations of body weight exercises. I started on the moderate level program and worked my way to the advanced level program. I appreciated how the progression of the workouts removed any feeling of boredom. There was always a goal and sense of achievement upon passing that weekly challenge. I worked through the moderate and advanced program twice because it was so much fun!!! I will be starting the Advanced Xero program next and I am looking forward to the new challenges. Athleanx is a different beast!
xero

|

Verified User
Great for almost older guys!
This program was great for a 41 year old trying to start getting back into shape. I used to be a gymnast and martial artist but work took over and the body ages. This program helped me get started moving again. I was always low on energy and sleep didn't help (when I got it). Work broke the body down. I loved how I just followed what I was supposed to do. Made the learning curve easy. I didn't have to figure everything out. The exercises vary and are new and challenging often. Keeps it fresh. I also have been loving learning how to eat better. I eat as much as I feel like I need, but MUCH healthier foods now. I am almost complete with my first pass through this program. I have a lot more energy. I have started losing the dad bod "fat" and gaining muscle again. I will definitely be going through this program at least 1 more time maybe two. Worth the price and time!
xero

|

Verified User
I love this program, I personally had more progress in this shorter program than the entire other 10 months of the past year I spent weightlifting. The only gripe I really have with this program is that sometimes depending on your athletic ability, the workouts can take a long time since most of it is to failure training. But otherwise it is challenging, fun, and lots of variety. I'll definitely try more AthleanX programs!
xero

|

Verified User
ZERO provides exceptional functional fitness. I've added strength, flexibility and conditioning all in six weeks! Love it!
Load More
Program Focus:
Builds Muscle, Burns Fat, Bodyweight Training
Skill Level:
Beginner to advanced
Training frequency:
5 days per week
Required Equipment:
None
X-FACTOR MEAL PLAN
Building muscle and losing fat is easier than ever! This simple to follow meal plan provides the step by step guidance to make sure you never fail while keeping it adaptable to your specific tastes. No calorie counting or measuring required – and STILL get shredded!
Meal Plan features
Updated Supplementation Guide
Adaptable to meet specific tastes
No calorie counting or measuring
Proven to get results!
Absolutely no equipment at all. All you need is your own body and minimal space to move in!
In general, all of these workouts can be completed in 45 minutes or less. Those at extremely advanced fitness levels may find they take just a bit longer to complete as they are more resilient to fatigue and can delay muscle failure.
Absolutely! Your muscles don't know weight, they know tension, and you will be applying plenty of tension using only your bodyweight. Don't be discouraged by those saying you HAVE to lift heavy weights to build muscle! Xero proves this wrong in just 6 weeks.
Not at all. Just because it is a bodyweight program does not mean that it is designed for or even suitable for rank beginners. That said, it is scalable to challenge people from moderate to advanced levels of strength.
We know how you feel; lots of bodyweight programs are nothing but pushup variations and under-challenging repetitive exercises. Not with XERO! Coach Cavaliere will hit every muscle in your body with over 150 unique exercises that are promised to challenge you in ways you've never felt before…even with weights!
No way! Traditional bodyweight programs may have you dancing in front of your TV, but the XERO workouts are no joke and can be followed on your mobile device, tablet, computer OR even printed out…allowing you to do your workouts anywhere, anytime.
The way that XERO is structured allows for anyone that completes the program to repeat it and continue to be challenged. However, if you'd like to start using equipment, we offer plenty of programs that pick up right where XERO leaves off.
Lifetime or permanent access means that you will be able to use the XERO program for life not the other programs from ATHLEAN-X. That said, as mentioned above, XERO is designed to continue to deliver results with each successive round of the program, making it an incredible long term investment in your health and physique.
Lifetime Access
Original Price
$97.00
You Pay
$79.95
JUST ONE PAYMENT (NO RECURRING FEES)
All Packages Come with Our
90-Day Extra Mile Guarantee