Get the XERO II
90-day training plan

WHAT IS XERO 2
XERO2 is a full 90 Day, Tri-Phase total body muscle building system that provides options based on what equipment you have access to:
XERO:
Delivers results with absolutely no equipment.
XERO+1:
Same as XERO path but provides additional muscle basic building exercises for people with a pull up bar.
Even More Options:
Unlock even more exercises by using common household items such as a door, staircase, kitchen counter, chair, etc..




The science of xero training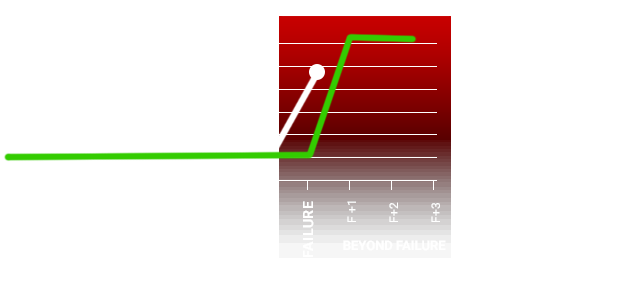 1
TRADITIONAL TRAINING
Traditional training methods rely on excessive amounts of volume to cause hypertrophy. This can be shown to provide results, especially in new trainees, however most experts agree there are more direct ways to create hypertrophy especially in experienced athletes.
2
XERO PROTOCOL
XERO protocol focuses on intensity methods and techniques to create short effective workouts. Countless studies have shown the benefits of training to failure. With the XERO protocol you'll be training to and beyond failure with all new protocols that make workouts exciting while delivering results.

BARBELL STRATEGIES.
0 EQUIPMENT
UNBELIEVABLE RESULTS All new intensity techniques for max growth strategies to break through strength barriers Explosive movements for adding power & explosivity
With just a few household items such as a door, kitchen counter top, set of stairs, you can unlock over 55 additional muscle building exercise for all new gains!
DIPS
PULL UPS
INCLINE CHIN CURLS
BOX JUMPS
STEP UP THRUSTS
CURLS
XERO +1
GOT A PULL UP BAR?
Ask any strength coach worth their salt the best way to build an impressive back and biceps and they'll tell you to get good doing pull ups and chin ups. Not only will they improve your aesthetics and overall total strength but nothing is more athletic, or functional than having the ability to pull your entire body off the ground and crank out a set. The pull up bar is a simple, inexpensive piece of equipment that can be a complete game changer delivering incredible results. That's why we created an entire path for people with access to a pull up bar. More options, more workouts, more gains!!
FEED THE MACHINE
Building muscle and losing fat is easier than ever! This simple to follow meal plan provides the step by step guidance to make sure you never fail while keeping it adaptable to your specific tastes. No calorie counting or measuring required – and STILL get shredded!
Day-by-day meal plan
supplementation guide
Easy to follow, meals that produce results!
Never count a calorie, measure or obsess… and STILL get ripped


Austin Williams - 17 Years Old
Chris Weber - 26 Years Old
Max Bauer - 27 Years Old
Robert Reid - 27 Years Old
Russell Byrne - 48 Years Old
Frederik Homaa - 24 Years Old
Henrik Andersson - 28 Years Old
Daryl Eagle - 25 Years Old


FREQUENTLY ASKED QUESTIONS